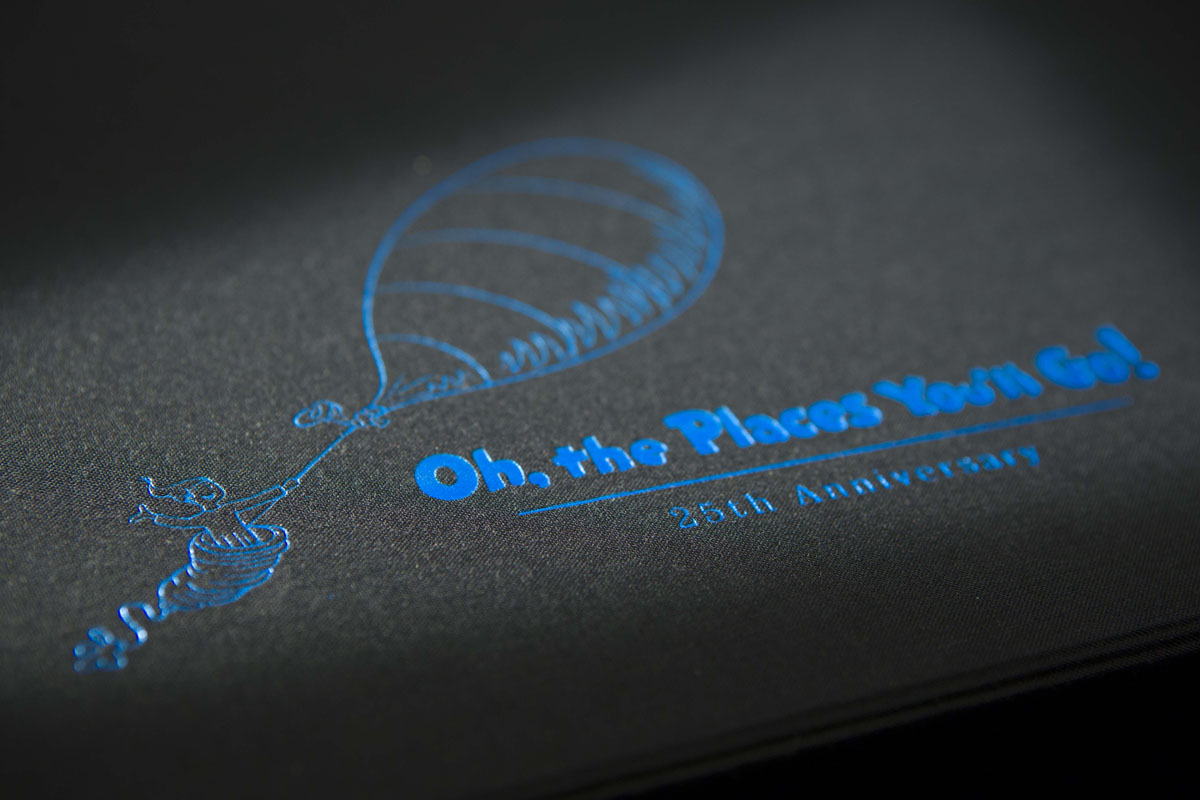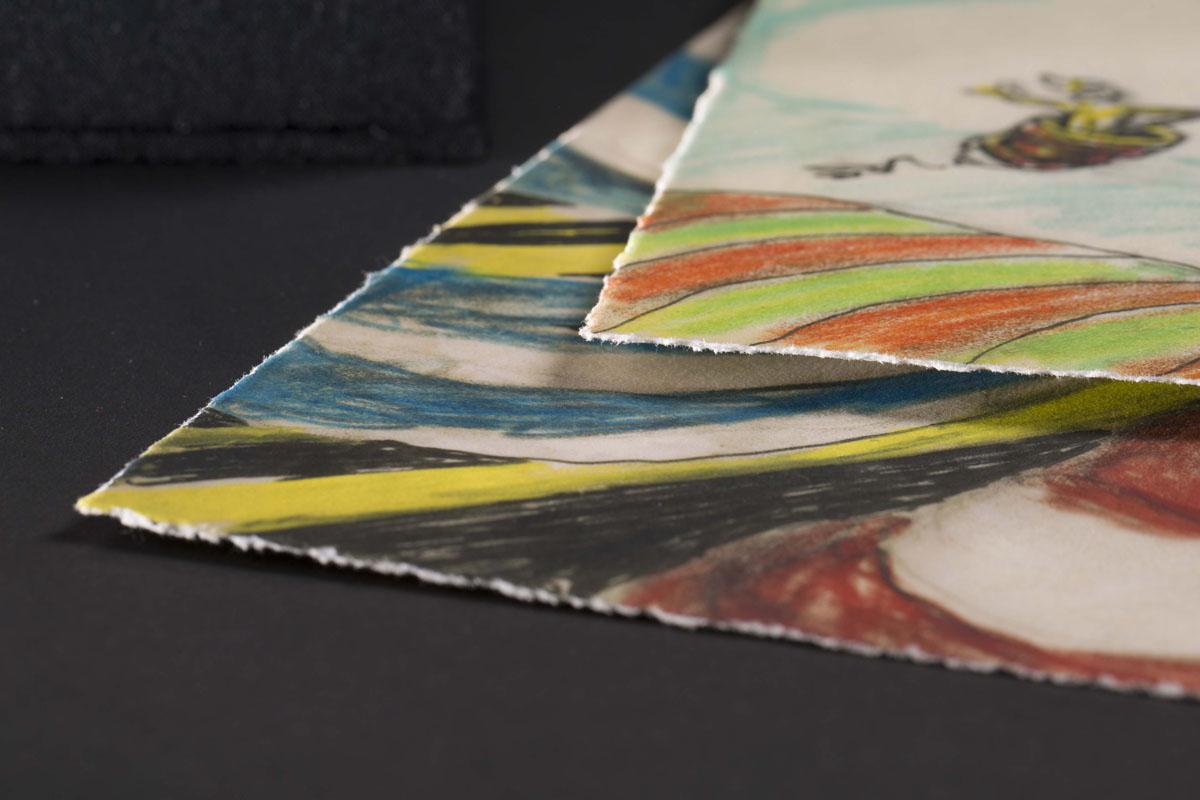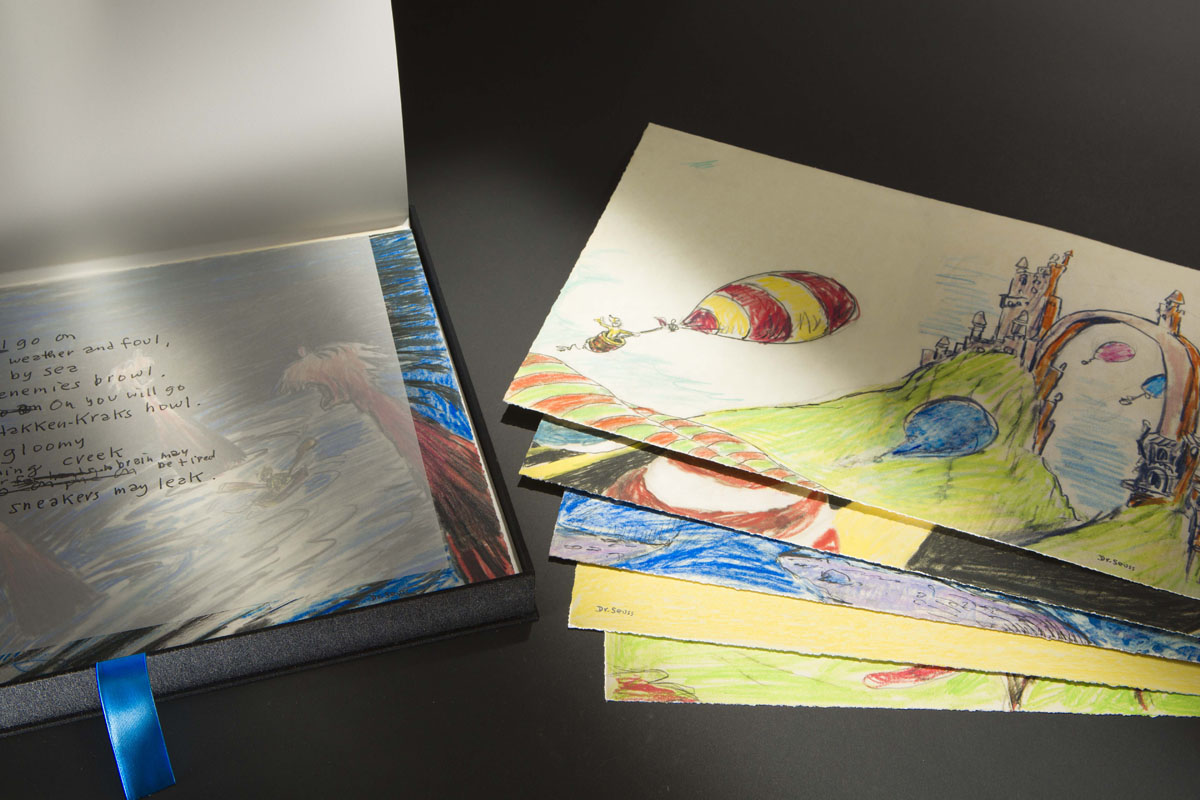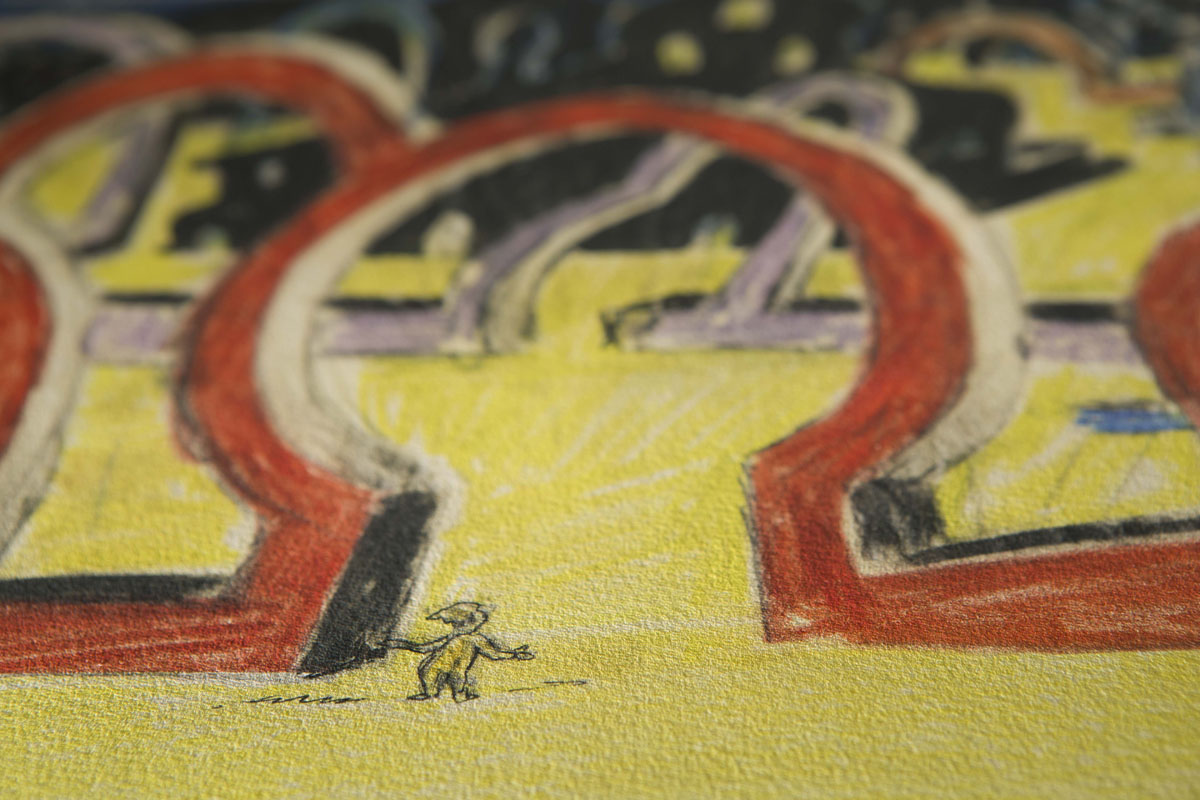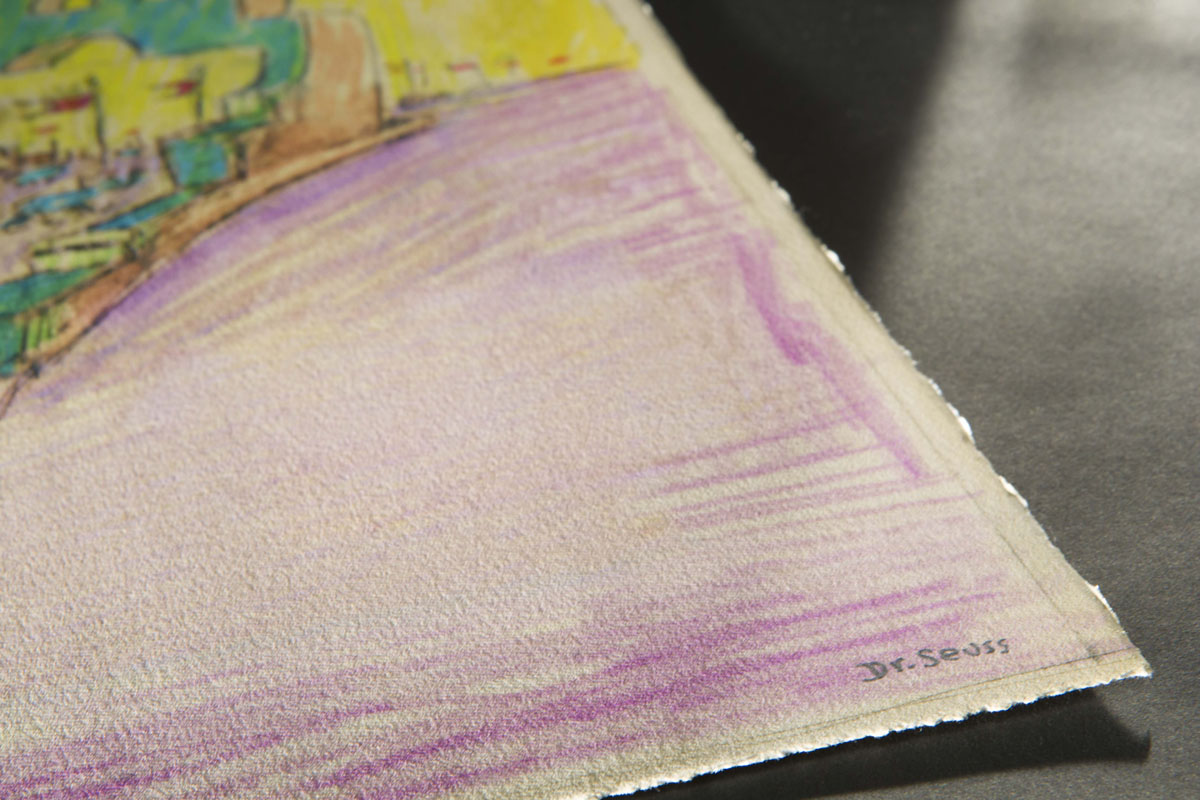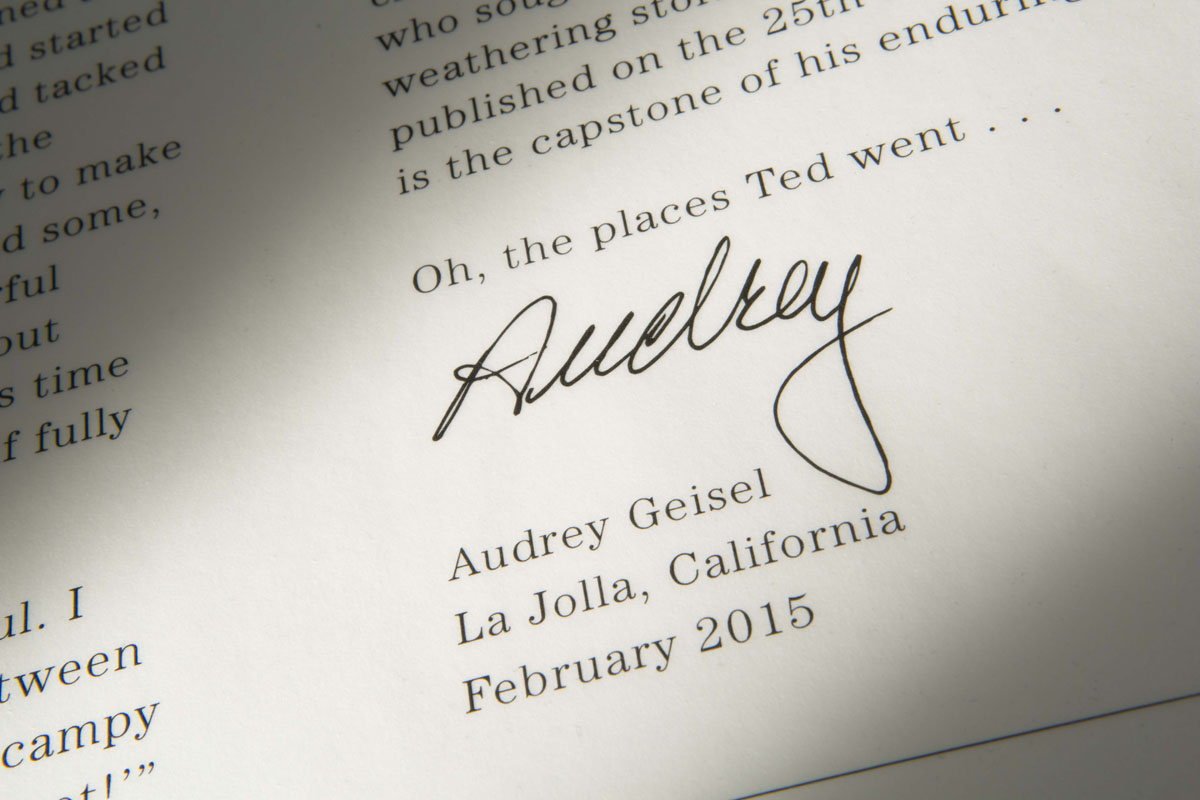 Oh, the Places You'll Go! 25th Anniversary
Twenty-five years have passed since Dr. Seuss's final words to us were published. At the time, we didn't know these would be his last—but he knew. His biographers, Judith and Neil Morgan, would later write: "There was never any doubt that Ted considered Oh, the Places You'll Go! his farewell salute, his last parade, Mulberry Street gone worldwide."

Dr. Seuss, when pressed during interviews, always said that, the message his books had in common was "hope." This was never more evident than in Oh, the Places You'll Go! For this final book, Ted gathered his favorite unpublished sketches, pinned them up on the cork walls of his studio and then set about finding a way to make them connect. The result was the most powerful graphic work he had done in many years.

When Oh, the Places You'll Go! was published in 1990, it quickly appeared on The New York Times "adult" best-seller list, where it remained for more than two years. Ted's great joy was getting Random House's weekly ranking in the Sunday Times Book Review. After 1.5 million copies had been sold, Ted exclaimed: "This proves it! I no longer write for children. I write for people!"
TODAY IS YOUR DAY.




YOU'RE OFF TO GREAT PLACES!




YOU'RE OFF AND AWAY!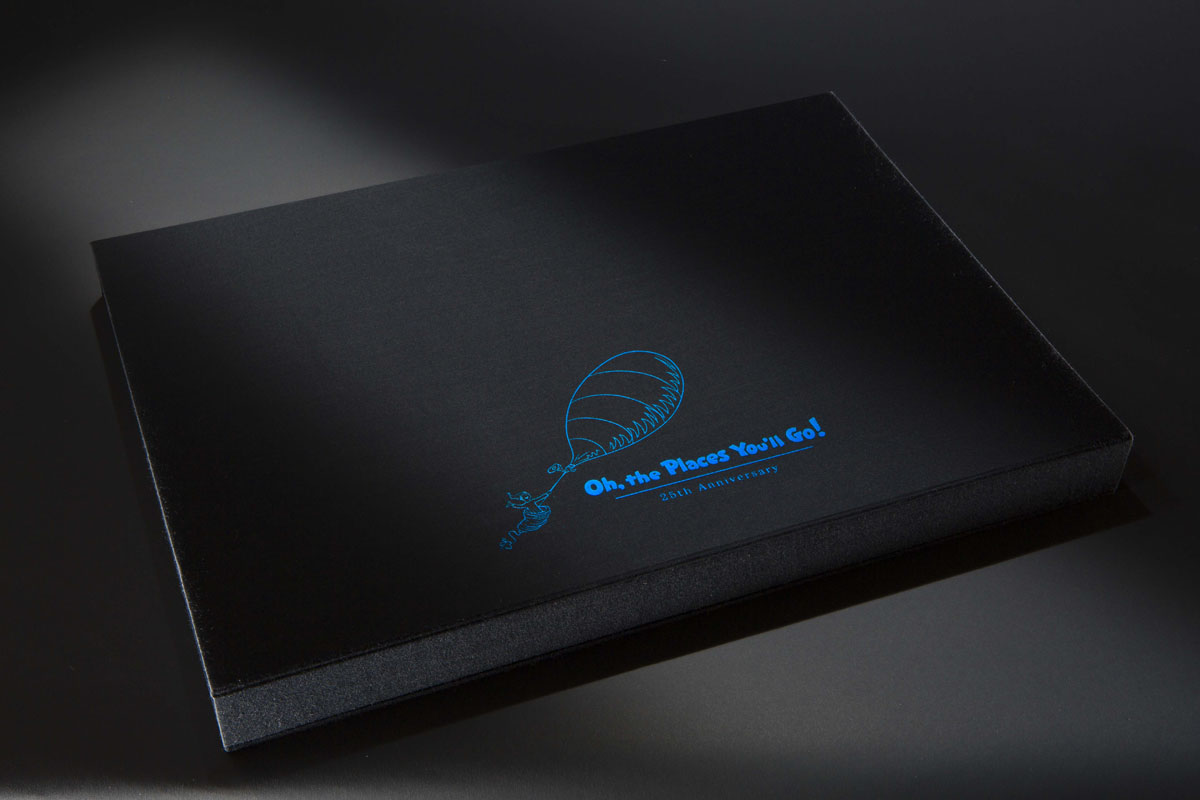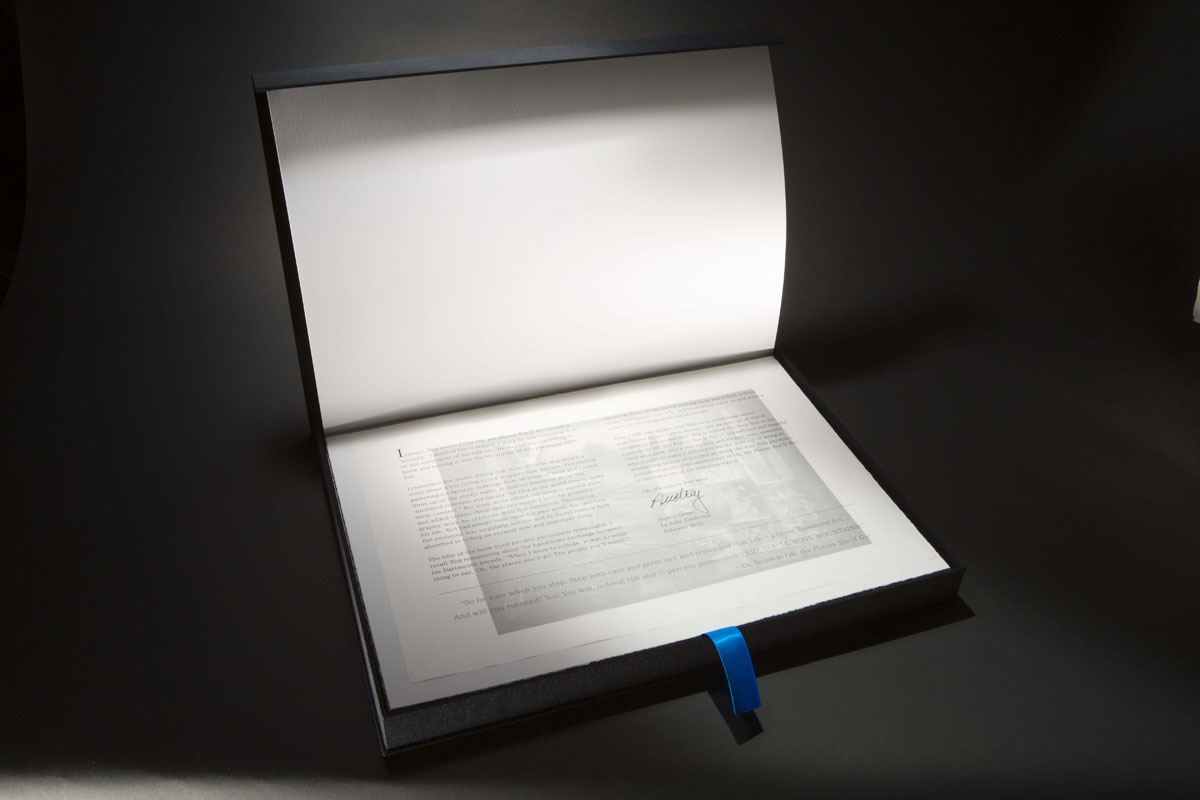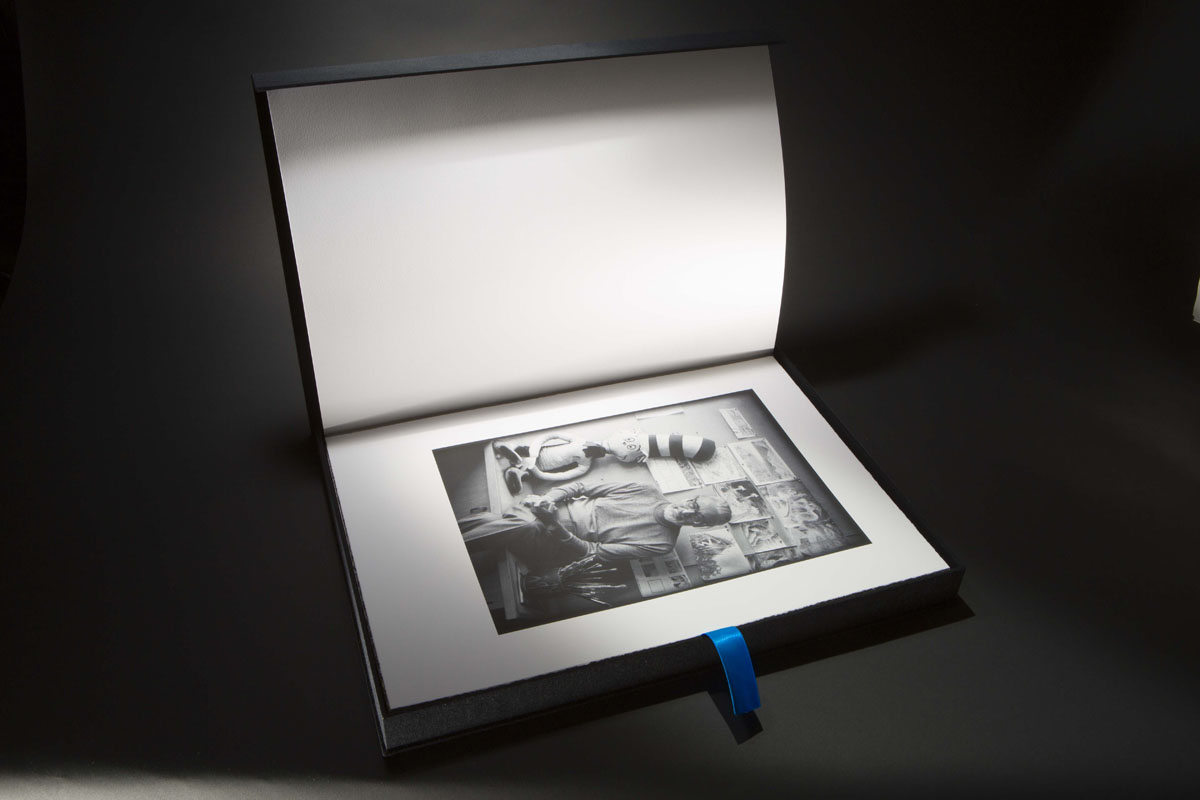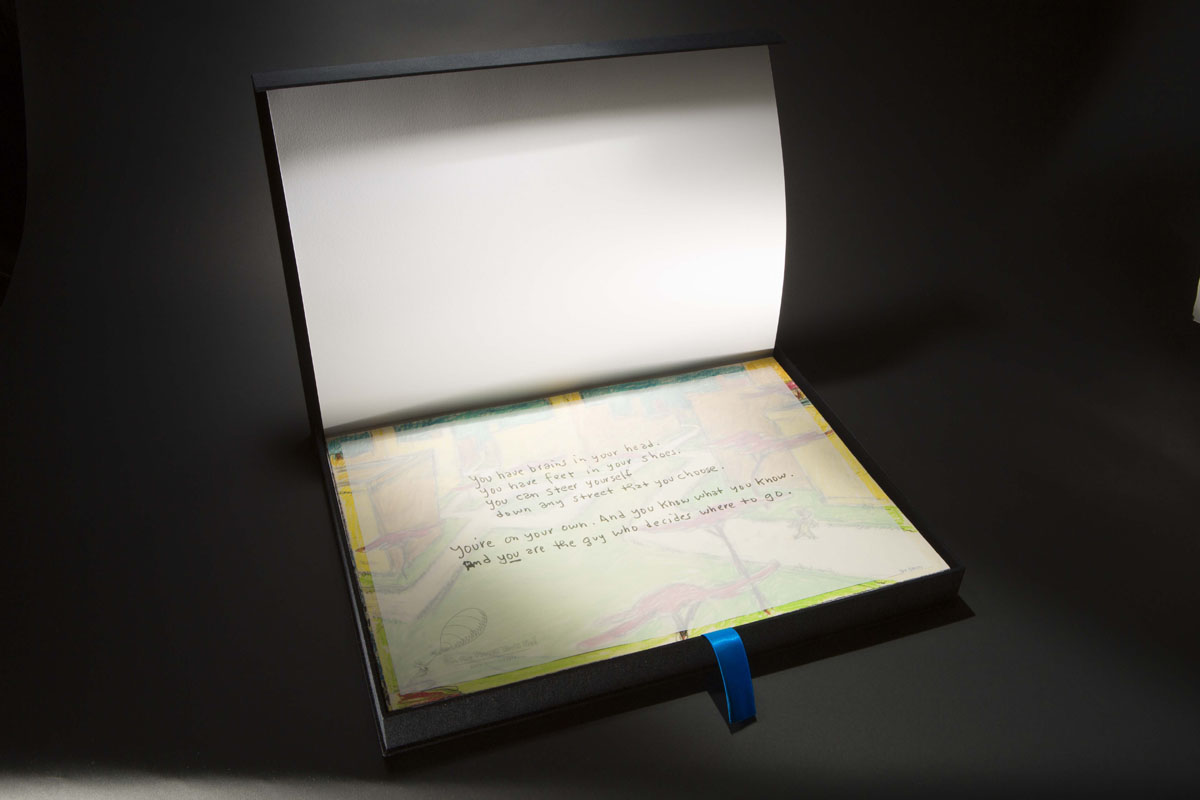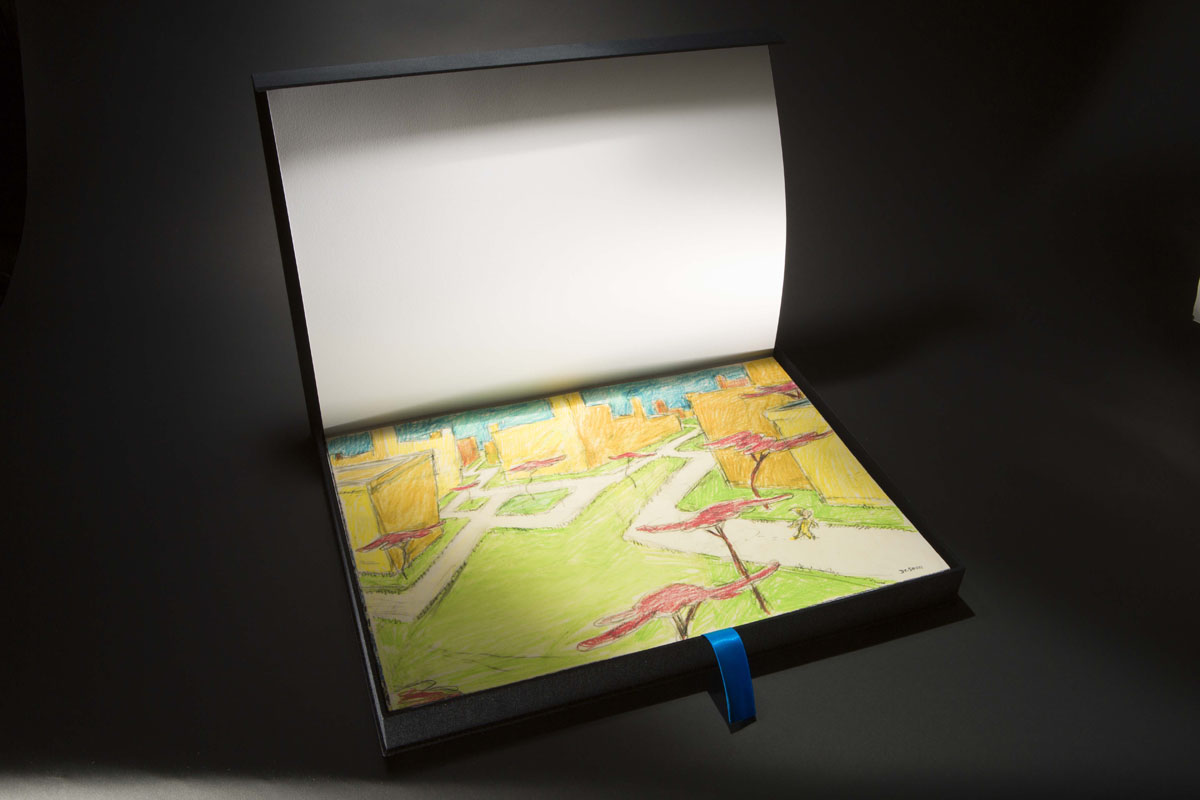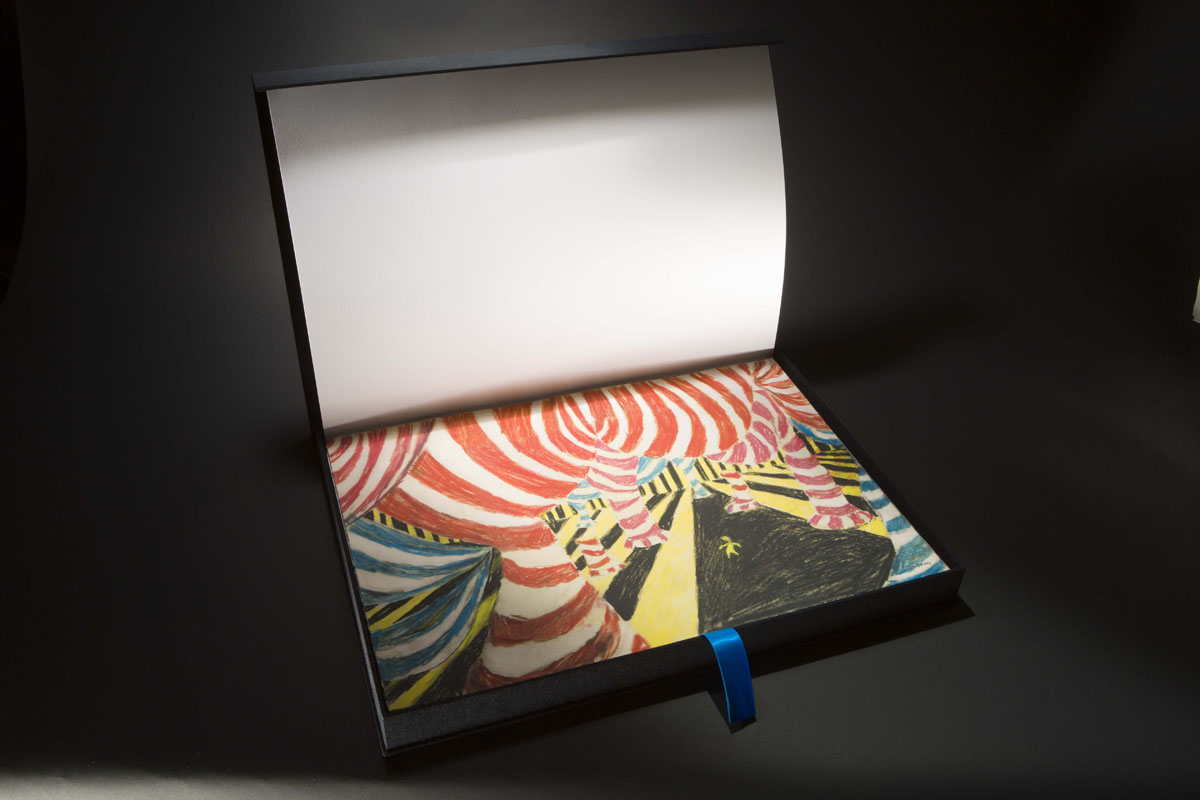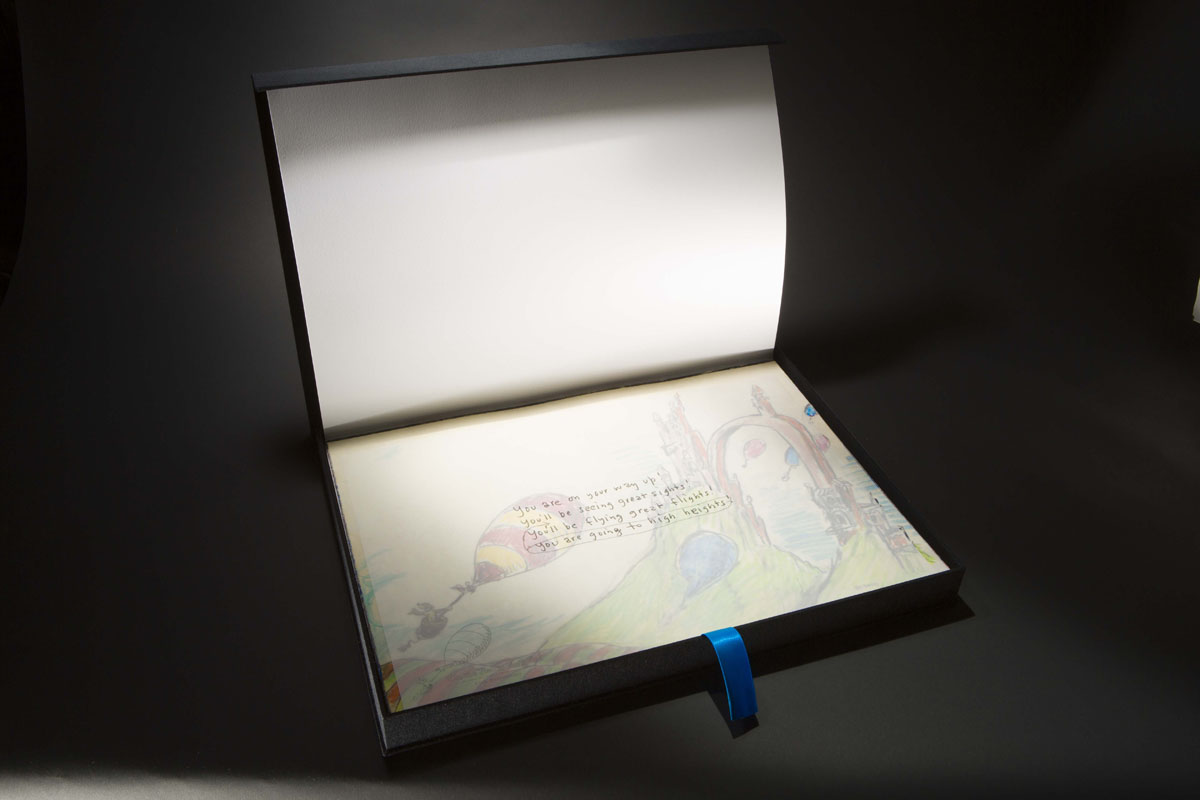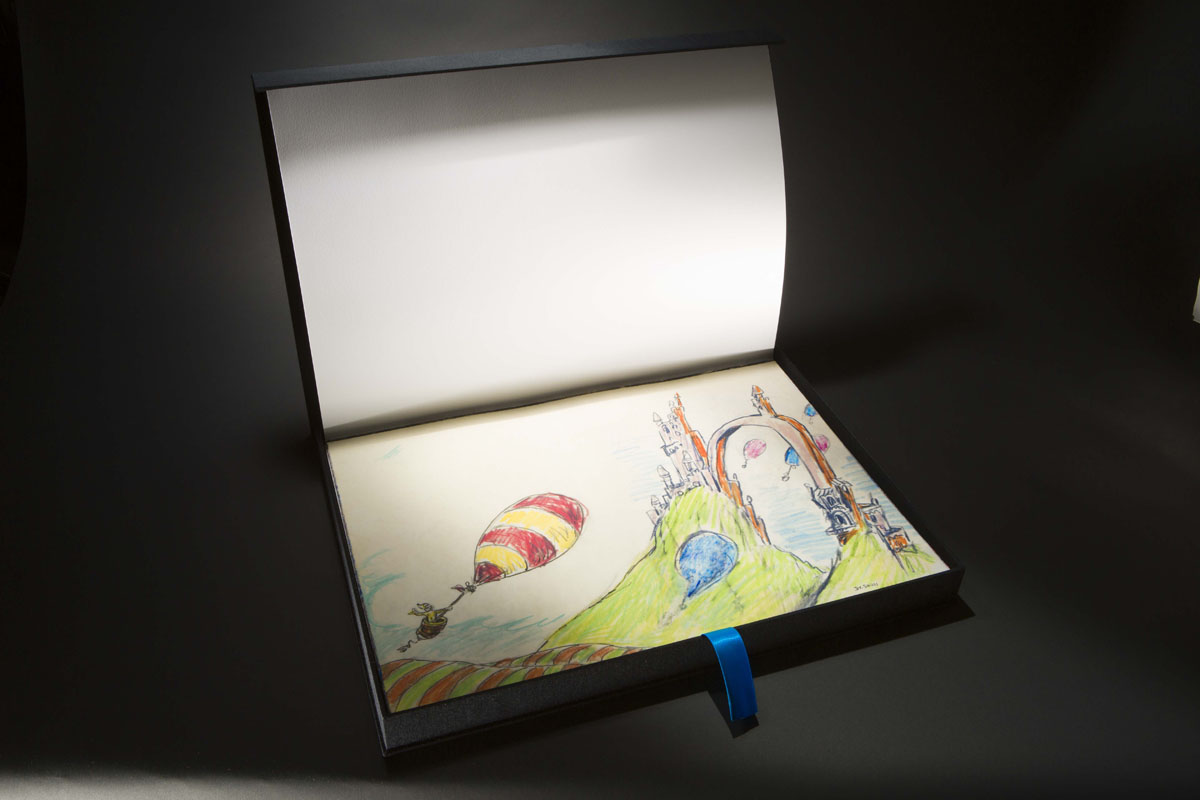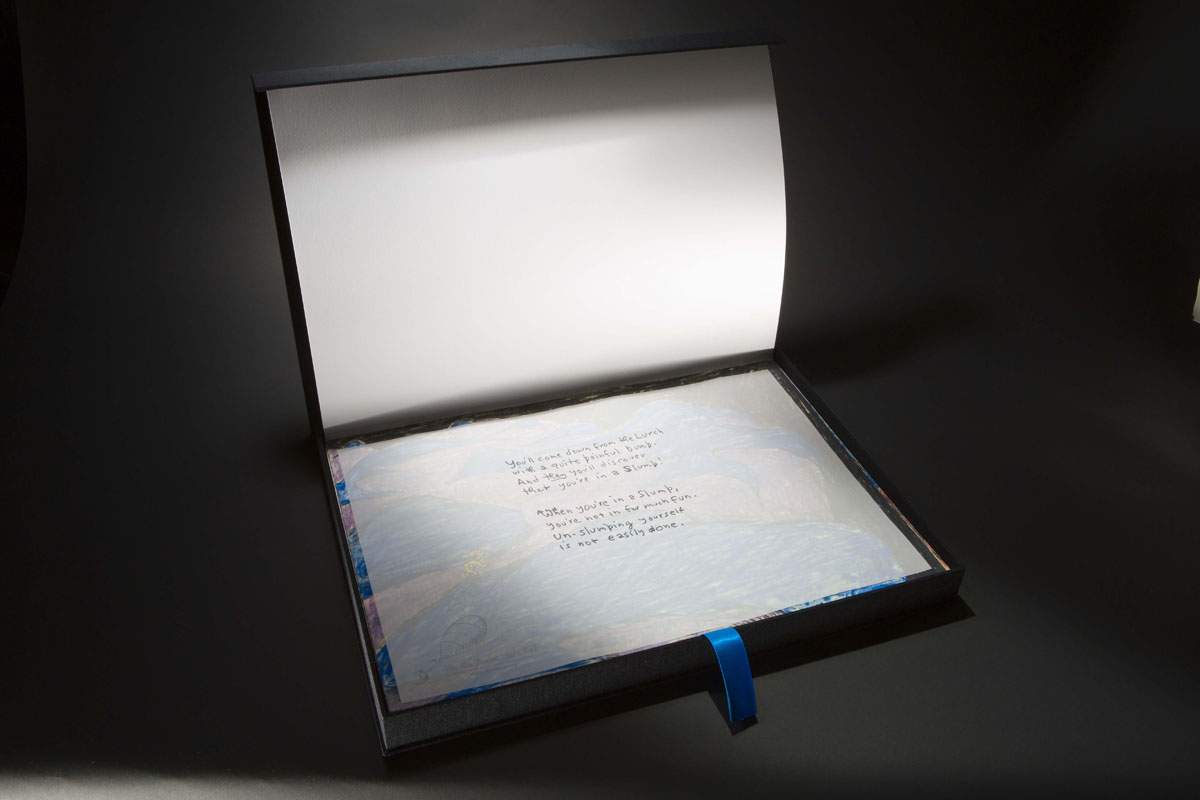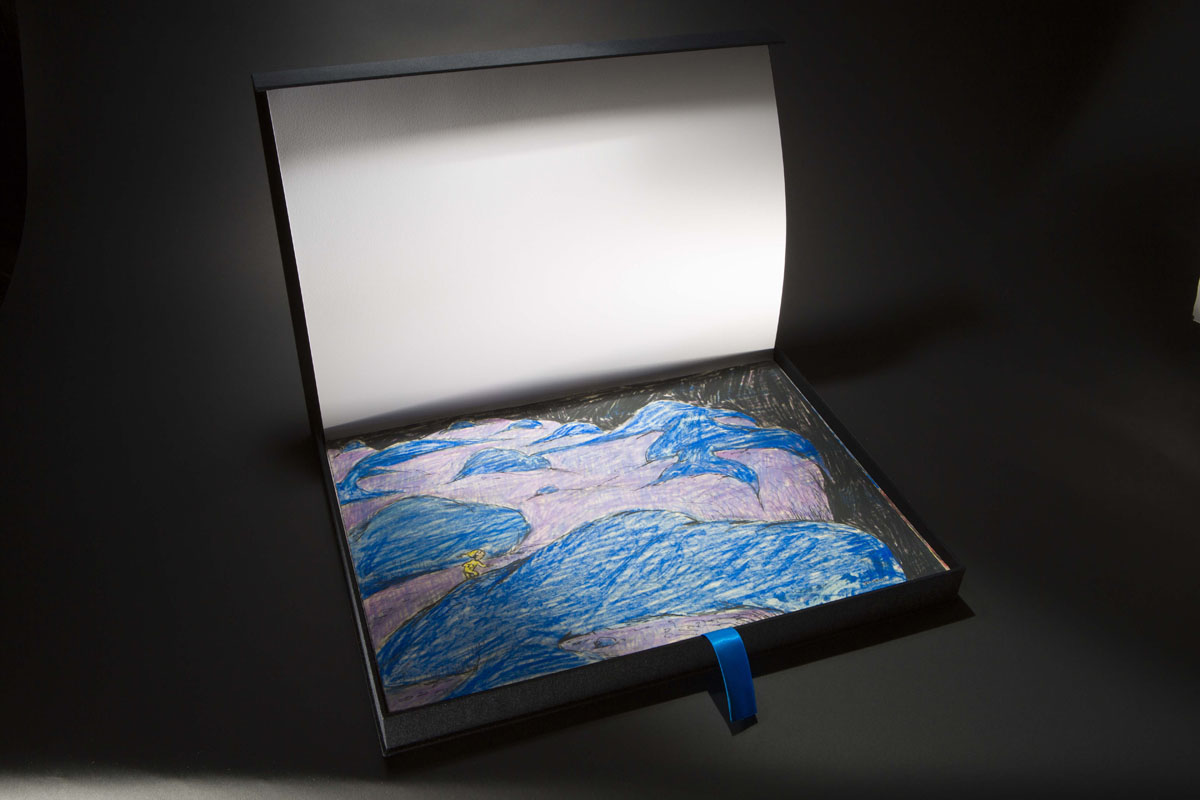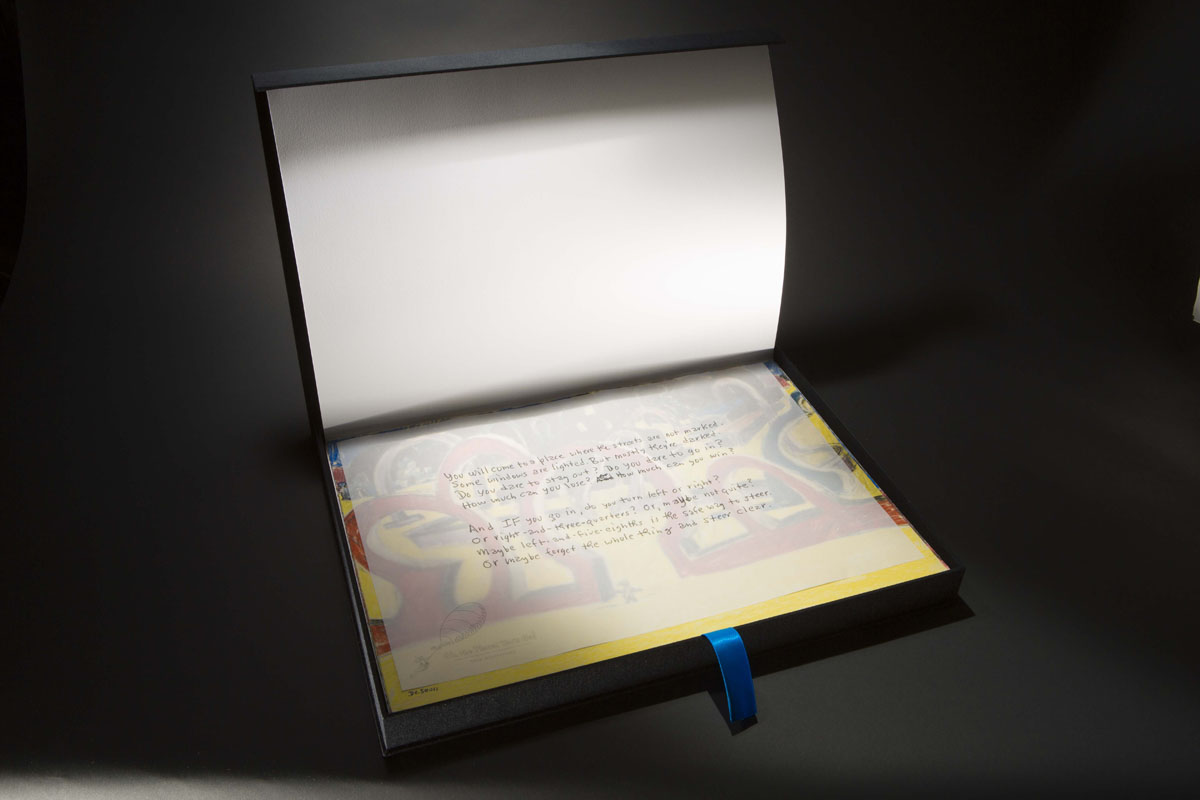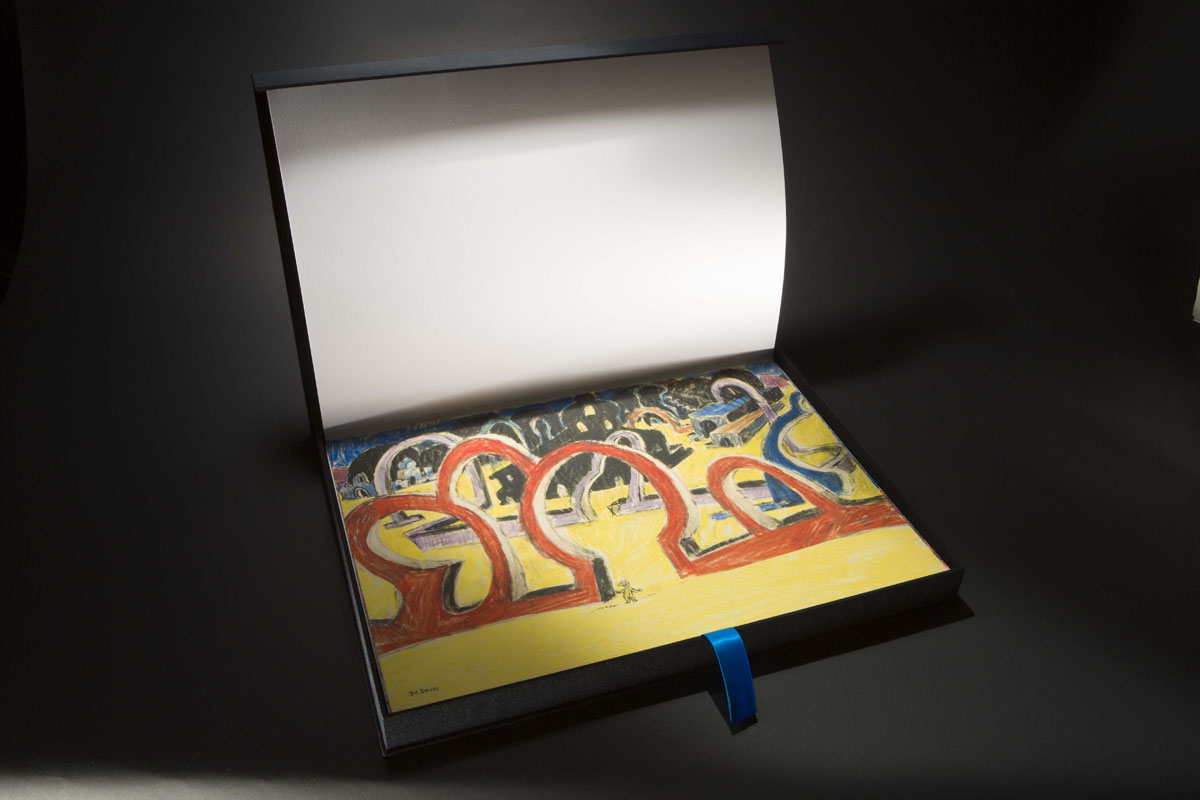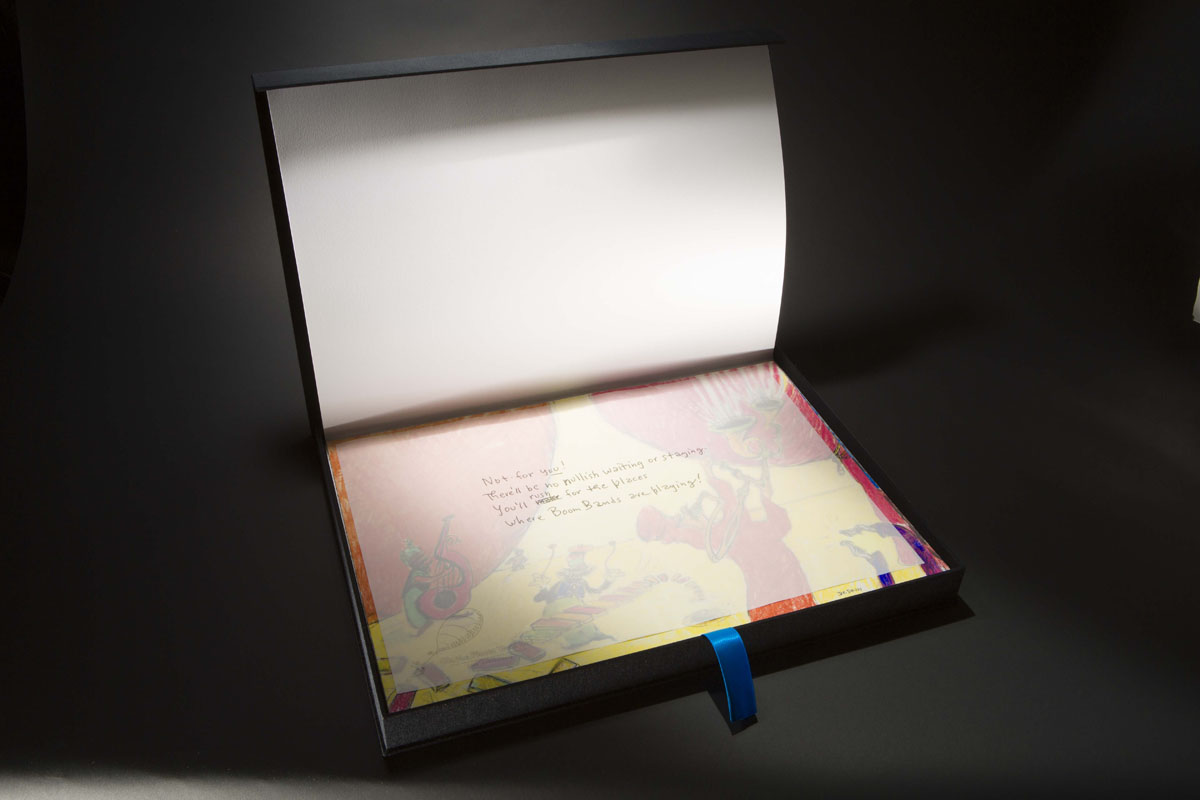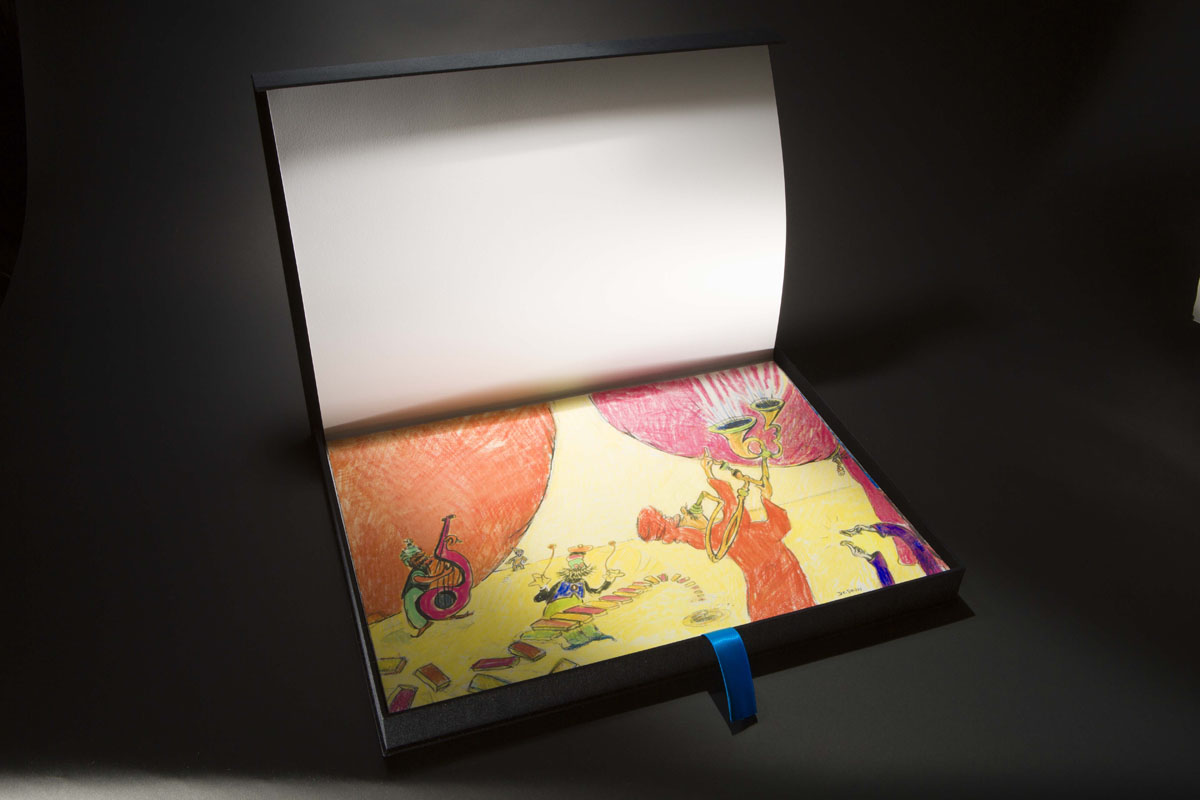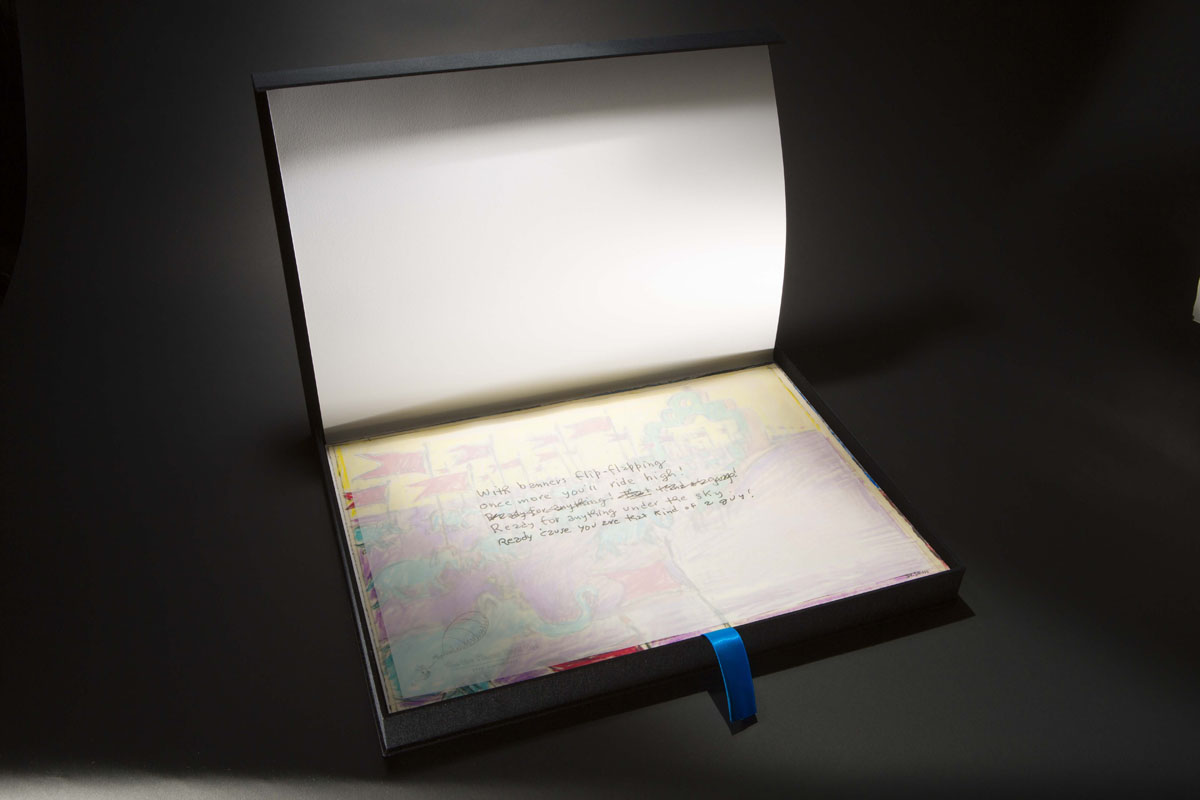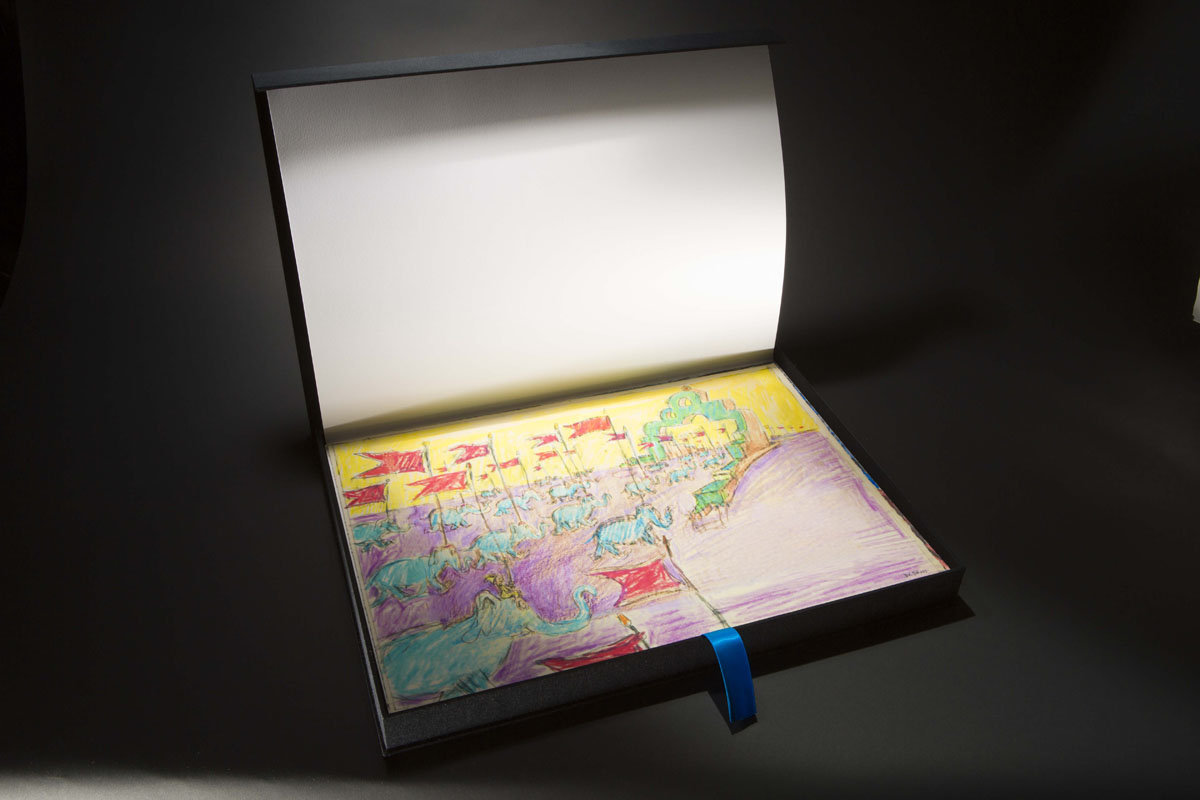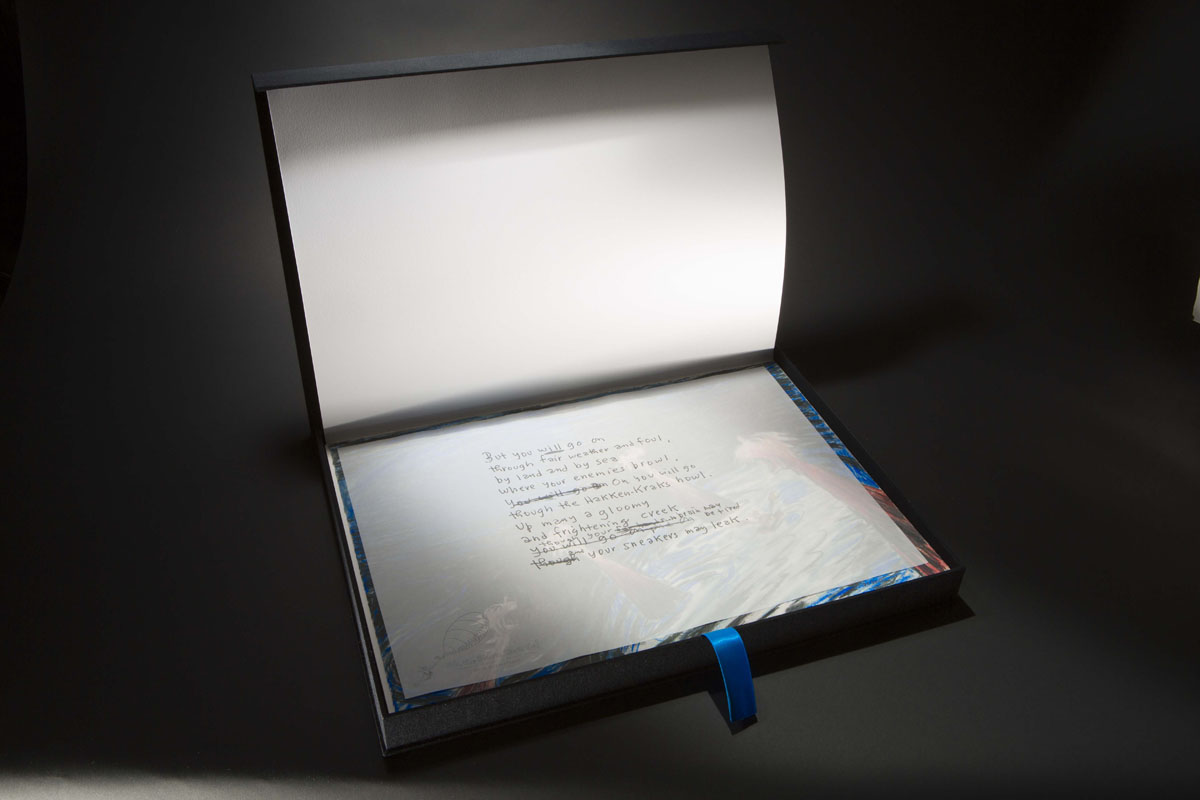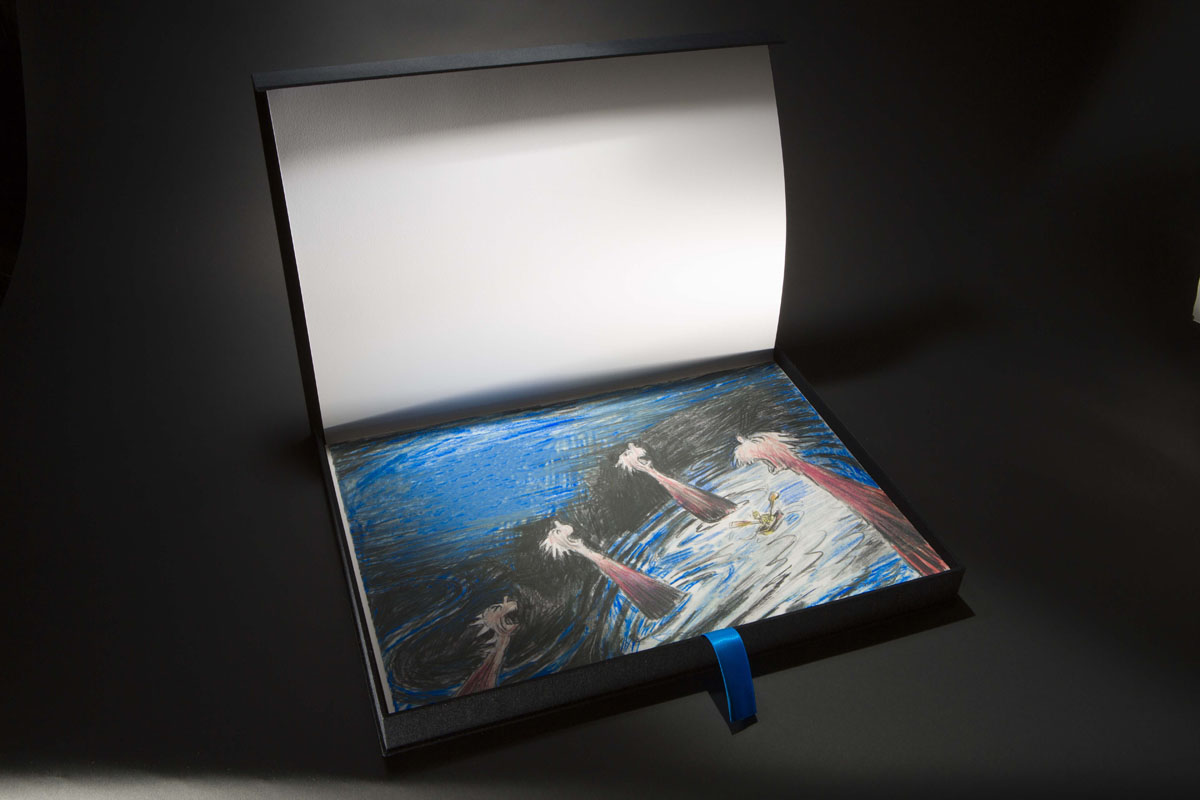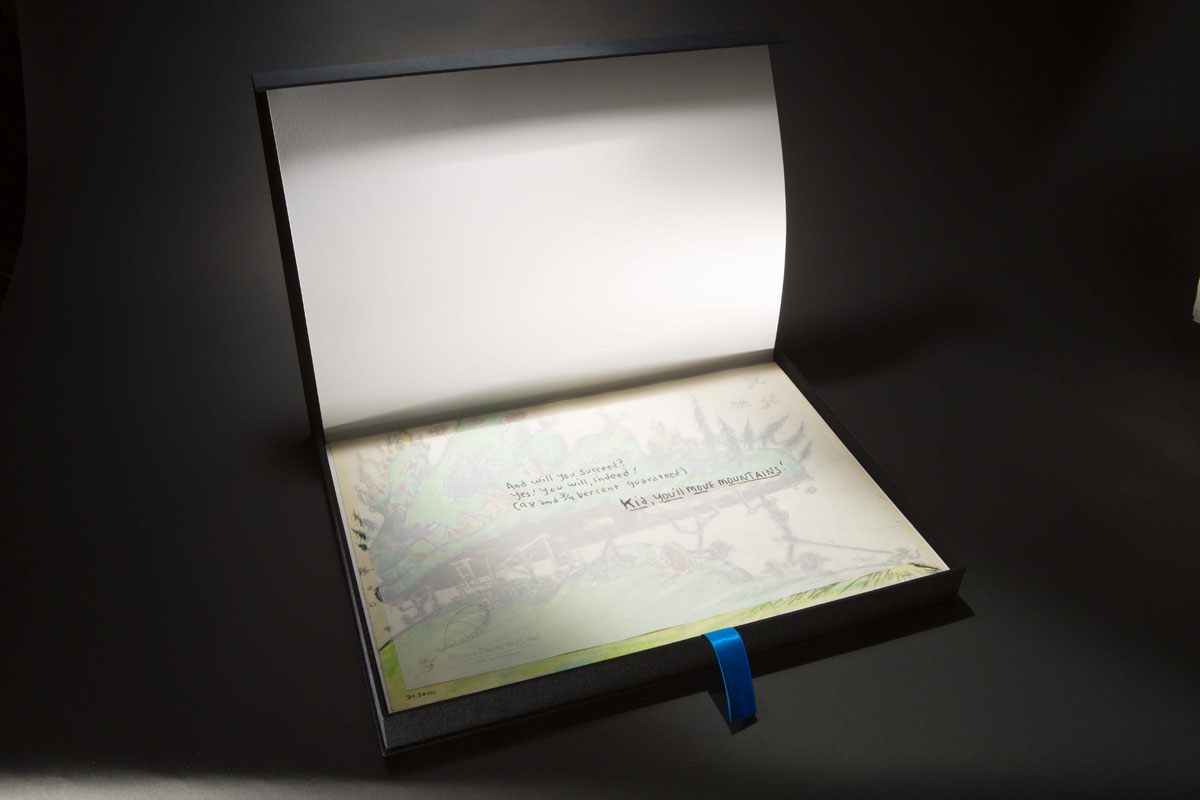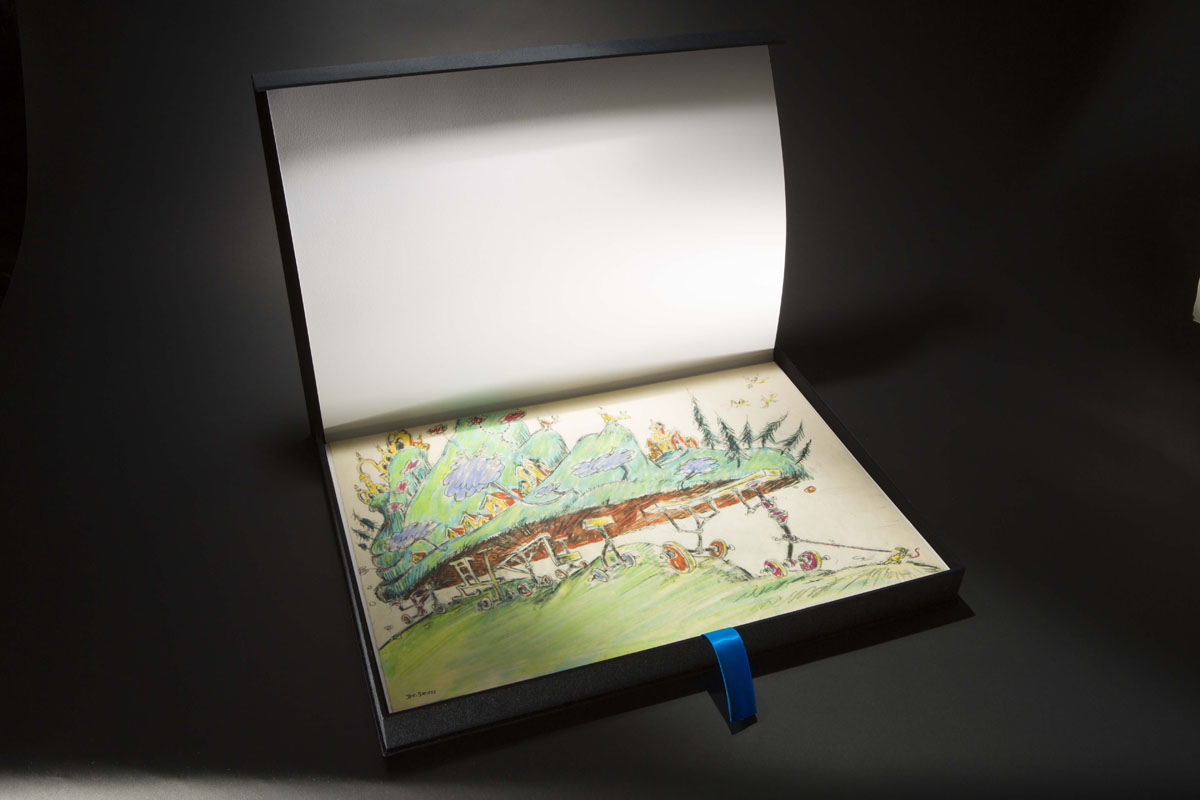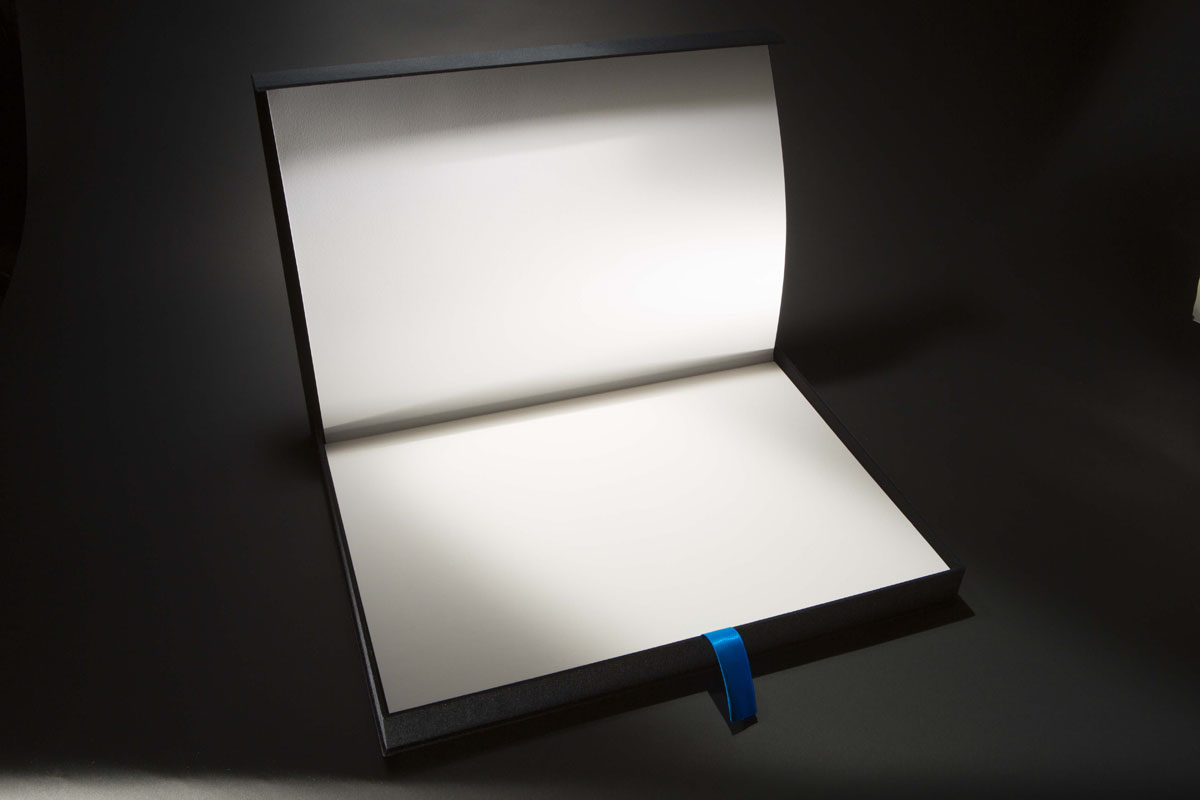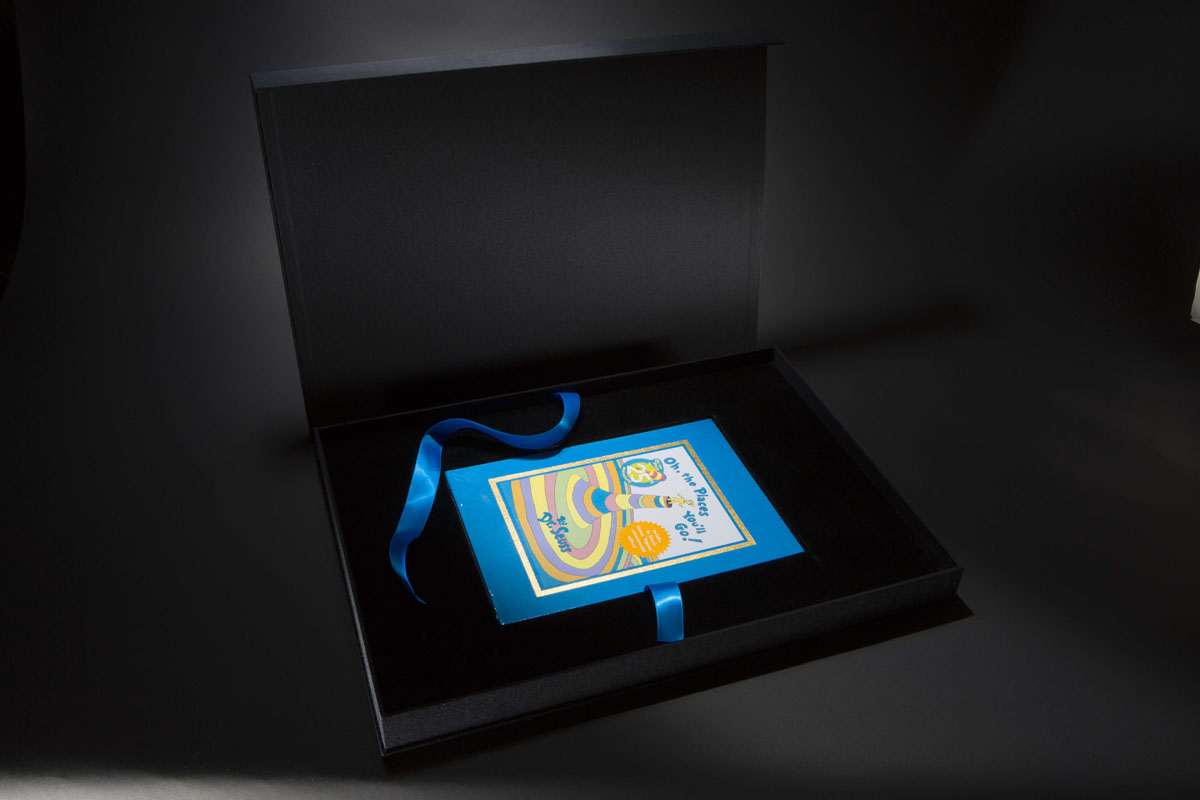 Click left and right arrows to view images of the portfolio.
Limited Edition of 295 Arabic Numbers, 99 Patrons' Collection, 155 Collaborators' Proofs and 5 Hors d'Commerce.
Ted's perennial best-selling book, Oh, the Places You'll Go!, has sold more than 11,000,000 copies to date. The Arabic numbered print edition for this portfolio is limited to just 295 copies.

Nine expertly crafted works, adapted from Dr. Seuss's original concept drawings, are all presented within a specially designed collector's case, alongside an introductory letter from Audrey Geisel, a rare photograph of Ted in his studio, and excerpts from his original manuscript.

In total, this commemorative portfolio includes:
Nine (9) 14" x 20" fine art pigment prints on paper with deckled edges
Nine (9) corresponding acid-free vellums including handwriting adapted from
Dr. Seuss's original notes for Oh, the Places You'll Go!
Introduction letter from Audrey Geisel
A rare photograph of Theodor Seuss Geisel in his studio
25th Anniversary Deluxe Edition of Oh, the Places You'll Go! book.
All items are enclosed in an archival quality black linen portfolio, custom crafted
to house these artifacts.
In celebration of Dr. Seuss's final book, a 25th Anniversary Oh, the Places You'll Go! Portfolio was unveiled at the San Diego History Center museum to honor this special milestone. Taking center stage at Ingenious! The World of Dr. Seuss, the 25th Anniversary Portfolio will be featured in the museum's atrium throughout the run-of-show. To plan a visit to the museum, visit www.sandiegohistory.org/Ingenious_TheWorldofSeuss
We present here, an excerpt from the letter which accompanies the Oh, the Places You'll Go! 25th Anniversary Portfolio.